Cork Flooring
Cork is widely known to be an environmentally sustainable flooring choice. When cork is harvested, the tree is not killed or even harmed. Cork is created from the bark of the tree, and as the tree still lives the bark can be regenerated.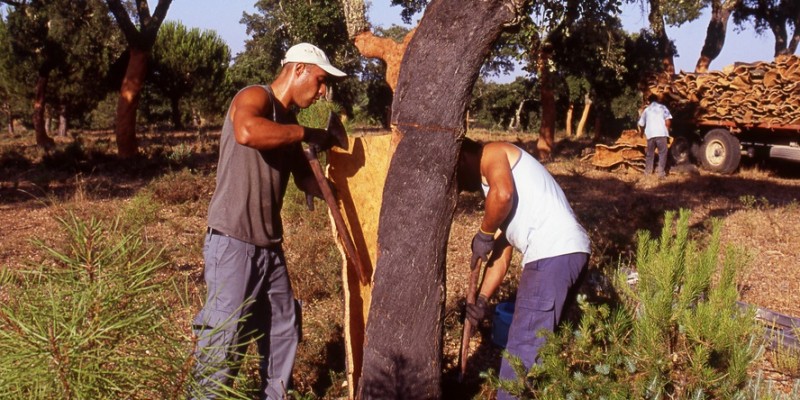 Cork can be harvested every 9-12 years, at about the same rate as hardwood. Cork Oak forests produce oxygen, prevent soil erosion and are home to a multitude of wild animals. The cork is harvested by hand with small axes, after the bark has already cracked to prevent damaging the tree. The process is very non-invasive and mimics bark stripping that may occur naturally.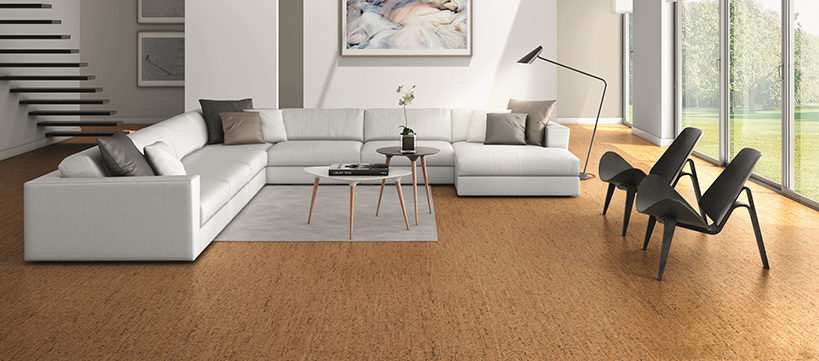 Vinyl Flooring
Vinyl tiles are easy to clean and do not require harsh, chemically-based solutions for maintenance. Their durability means they last, and do not require replacement or refinishing which saves resources. Sweeping on a vinyl surface is easy and ideal, using less energy than a vacuum. Additionally, some vinyl flooring, are FloorScore certified – meaning they meet high industry standards developed by independent groups such as the Resilient Floor Covering Institute (RFCI) and Scientific Certification Systems (SCS) for indoor air quality requirements.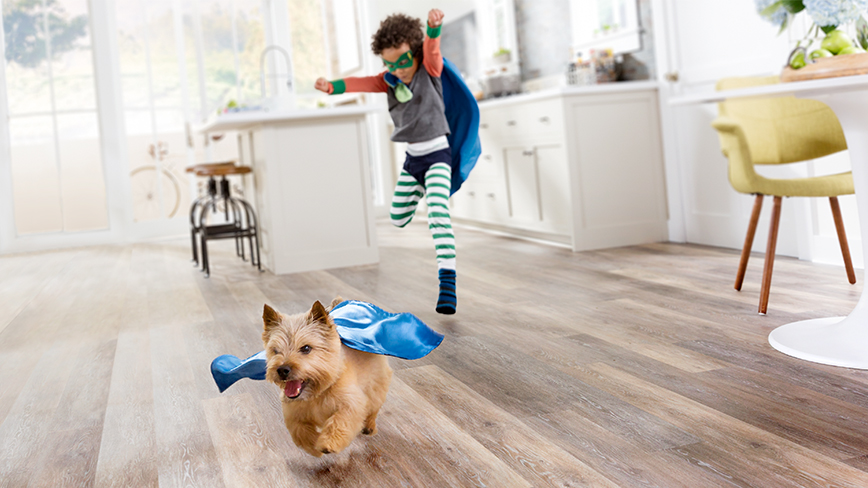 Tile & Stone
There are many options within stone and ceramic tile that may decrease your impact on the environment. Many of the stone and tiles offered at Great Floors contain 40% recycled materials. These materials are a result of post-consumer waste and excess construction materials.
Scrap tile and glass can be ground to be re-incorporated into new tiles. Stone that is harvested cleanly in quarries does not use harsh chemicals in its production.Many tiles are also recognized by LEED (Leadership in Energy and Environmental Design) as options in environmentally conscious design and building.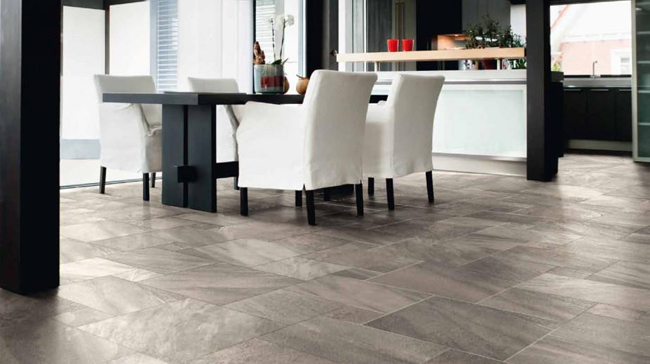 Engineered Hardwood Flooring
Engineered hardwood is an alternative to traditional hardwood floors. High grade lumber is used only for the 'wear layer' – the top layer, visible layer – in engineered wood floors. The remaining 'substrate' layers – the layers that provide stability and thickness to the flooring – are often made of less expensive, more available resources such as composite materials, veneer, or low-grade, fast-growth lumber.

Some hardwoods are certified by the Forest Stewardship Council (FSC). This means that the manufacturers meet strict criteria outlining ecological responsibility in forest management and production. In order for a forestry project to be certified by the FSC, they have to comply with the FSC's 10 principles considering indigenous peoples' rights, workers' rights, environmental impact and benefits, future management plans and maintenance of high conservation value forests.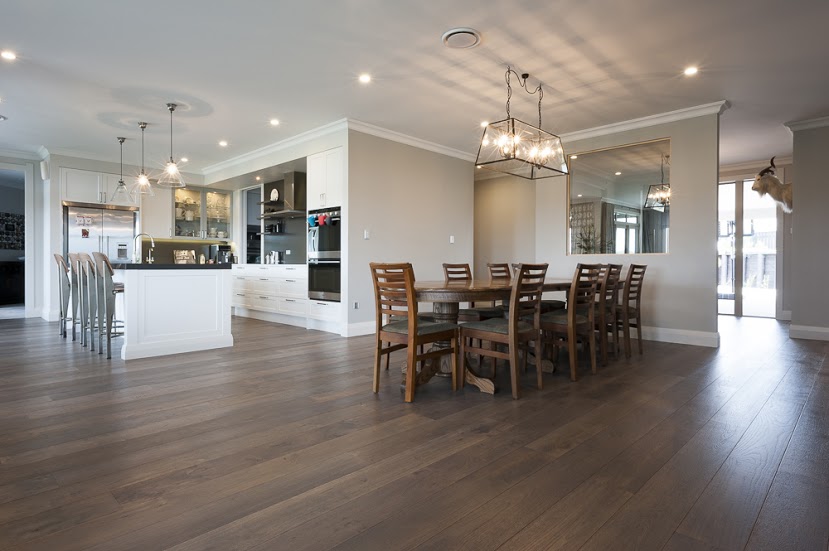 Bamboo Flooring
Bamboo is another environmentally sustainable wood flooring option. It is not a type of tree, but a giant grass that is extremely strong and is one of the fastest-growing plants in the world. In fact, bamboo can be harvested every three years and does not need to be replanted. This is comparable to hardwood trees which can only be harvested every ten years and need to be replanted after each harvest.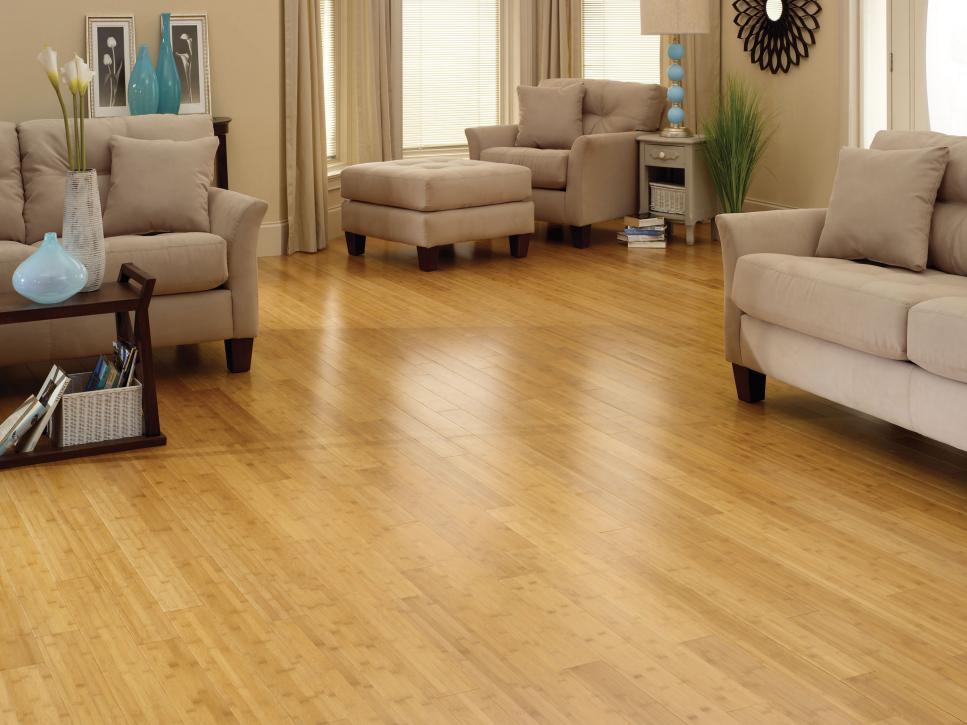 Carpet
Before exploring 'green' carpeting, there is the out-right benefit of all carpets that they are natural insulators, providing us with extra warmth in the colder months and lowering energy usage. There is also a wide range of carpeting available that is made with recycled or sustainable materials such as recycled nylon, recycled polyester, or wool.
The use of carpet in a wall-to-wall application actually increases the R-value, or insulation level, of the carpet area, potentially saving homeowners like you utility costs while reducing energy use. The R-value (thermal resistance) measures how much a material resists the movement of heat through a ceiling, wall, or floor in a building. The higher the number, the more effective the insulation. Recently, tests carried out at the Johns Manville Technical Center Thermal Labs, one of the most sophisticated laboratories of its kind in the world, confirm carpet and pad significantly increase R-value compared to other flooring materials. Results varied according to the carpet's construction, with heavier products generally providing higher R-value. Carpets were tested with and without cushion, and the combination maximized the R-value. Carpet really is warmer.
Another option is to look for the Carpet and Rug Institute's Green Label Plus certification on carpets and area rugs. Green Label Plus certified products meet the highest ever standards for indoor air quality, meaning they have lower chemical emissions than other, non-certified carpets. This makes them healthier for your home, releasing fewer chemicals into your indoor environment, and kinder to the air outside as well.