What is an AC Rating?
A testament to the durability of a laminate floor is the Abrasion Class it is certified under. The Abrasion Class is more commonly referred to in the laminate flooring marketplace as the AC Rating. The AC Rating system was first created by the Association of European Producers of Laminate Flooring (ELPF) but ultimately became the standard rating system for laminate flooring products worldwide. The AC Rating is a good gauge as to how well a laminate flooring product will perform in your residential or commercial setting, so it's a good idea when you're browsing through laminate floor options to know what the AC Rating for each is.
How is a Laminate Floor Rated?
Laminate flooring will receive an AC Rating based on their performance under a multitude of key stress points: staining, impact, heat, moisture, scratches and scuffs. How well a particular laminate floor performs under each test will determine its ultimate AC Rating. If a laminate floor should fail any of these durability tests, it automatically becomes uncertifiable and is then labeled as "unrated." If a laminate flooring product you're looking at is listed as being "unrated," it's safe to say that this particular floor isn't going to hold up well in any situation.
Individual AC Ratings
AC Ratings for laminate flooring are sometimes listed in different ways. Often, a laminate manufacturer will simply label it as AC1, AC2, AC3, AC4 or AC5. Other times, they'll use a pictogram to communicate the AC Rating. You can see the different icons universally used to the left.
The pictograms used to represent the AC Ratings can show a building type (a house or a commercial building) or a number of people (1, 2 or 3). The building type signifies whether the laminate flooring product is recommended for residential or commercial use and the number of people signifies whether the laminate is suitable for moderate (1), general (2) or heavy (3) use. Therefore:
Laminate products with an AC1 Rating are suitable for residential use with moderate traffic. Think mature bedrooms or guest rooms.

Laminate products with an AC2 Rating are suitable for residential use with general traffic. Think living rooms or dining rooms.

Laminate products with an AC3 Rating are suitable for residential use with heavy traffic but they are also suitable for commercial settings with moderate traffic. This pretty much means the laminate floor will work well in any area of your home as well as in commercial settings like hotel rooms or small offices.

Laminate products with an AC4 Rating are suitable for commercial use with general traffic. Think busy offices, cafes or salons.




Laminate products with an AC5 Rating are suitable for commercial use with heavy traffic. Think public buildings, department stores or showrooms.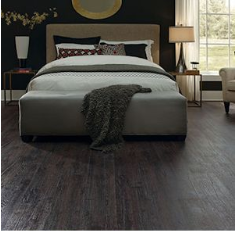 As you can see, the higher the AC Rating on a laminate floor, the more durable it is in everyday situations. Generally, laminate flooring rated at AC1 through AC4 is created using Direct Pressure Laminate, while AC5 or higher is created using High Pressure Laminate. While there are huge durability benefits to using a higher rated laminate floor, there are also benefits to using a AC3 or AC4 rated laminate floor over an AC5 heavy commercial laminate. AC5 laminate floors, meant for heavy commercial situations, tend to have surface textures which are a bit rougher than laminates made specifically for residential settings. These rough surfaces work wonders when standing up to heavy commercial traffic, but can sometimes be a bit abrasive in household situations.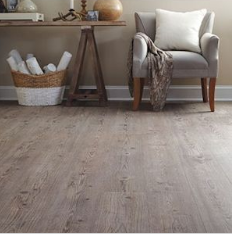 Additionally, flooring made with Direct Pressure Laminate may have a lower AC Rating but are apt to look more realistic than some of the laminate floors available at the higher AC Ratings made with High Pressure Laminate.